A centre of excellence
---
Founded in 1927 by two Oxford University graduates, St. George's International School is a centre of excellence for academics, sports, and performing & creative arts.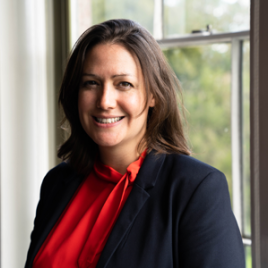 A warm welcome to St. George's School on behalf of our truly international community. With no less than 60 nationalities, we are a school with a powerful and progressive outlook on the world. 
Our pupils thrive in the aspirational, dynamic, first-class environment of St. George's. Supported by talented teaching staff, we offer a world of educational opportunities across academics, performing and creative arts, and sports: the three pillars of our educational vision. 
Founded in 1927 as a centre of excellence, St. George's has gone from strength to strength, setting a new standard in educational innovation. Our outstanding academic results open competitive life pathways for our pupils. Our commitment to their holistic development encourages the key skills and attributes that give our pupils the edge in life beyond school. 
Offering both Boarding and Day schools programmes, we enjoy a diverse and inspiring community, and I warmly invite you to visit us to explore this inspiring place. 
— Dr Ruth Norris
, School Principal
Our Mission Statement
---
Founded in 1927, St. George's International School combines its well-structured, traditional ethos with academic excellence in an international environment. Enjoying a safe location, our whole school community fosters mutual respect and understanding whilst cultivating individual talents and potential.
As stated in our motto, "Levavi Oculos", St. George's International School encourages students to lift their eyes and recognise positive qualities within themselves and others and to nurture a caring and dynamic attitude in today's demanding world.
Our Vision
To respect and value each student's individuality and ability
To challenge, stimulate and encourage students to pursue goals
To enable the development of physical, social and affective potentials
To promote awareness of our multilingual society reflected in the breadth of the curriculum offered
To foster intellectual curiosity and develop a desire for lifelong learning
To empower confidence and critical thinking
To provide a caring, supportive and nurturing environment
To reinforce social responsibility and a concern for and appreciation of others
To equip students both academically and socially for progression to universities and other institutions of further learning and the world beyond
To cultivate an appreciation of diverse cultures
Our Values
We provide a structure of sport, academic and pastoral support for both day & boarding students within the school through the House and Tutor system
We have established a discipline structure which gives stability and reinforces positive and praise-worthy attitudes with our Prefects and Monitors as role models
We work closely with parents in order to foster strategies to assist, help and advise students
We acknowledge different learning styles and offer effective assessment to identify and develop students' qualities
We monitor students and provide assistance for those who require support in their learning
We encourage involvement in all aspects of school life and provide opportunities for students to contribute to the local community
We continually revise the co-curricular programme so that it reflects the students' interests and allows them to develop initiatives whilst maintaining a balance between academics, sports, creative activities and community service. We promote knowledge, understanding, acceptance and respect for other cultures, beliefs and lifestyles
We endeavour to provide appropriate facilities and materials for effective learning to take place within the classroom and beyond it
We recruit and retain an internationally-minded faculty and staff of the highest quality and encourage their continued professional development
We prepare students for Cambridge International Examinations' IGCSE examinations, the International Baccalaureate Organisations' Diploma Programme and our High School Diploma Programme
Learning Principles
---
At St. George's International School, we are…
Image
Innovative approach to education
Image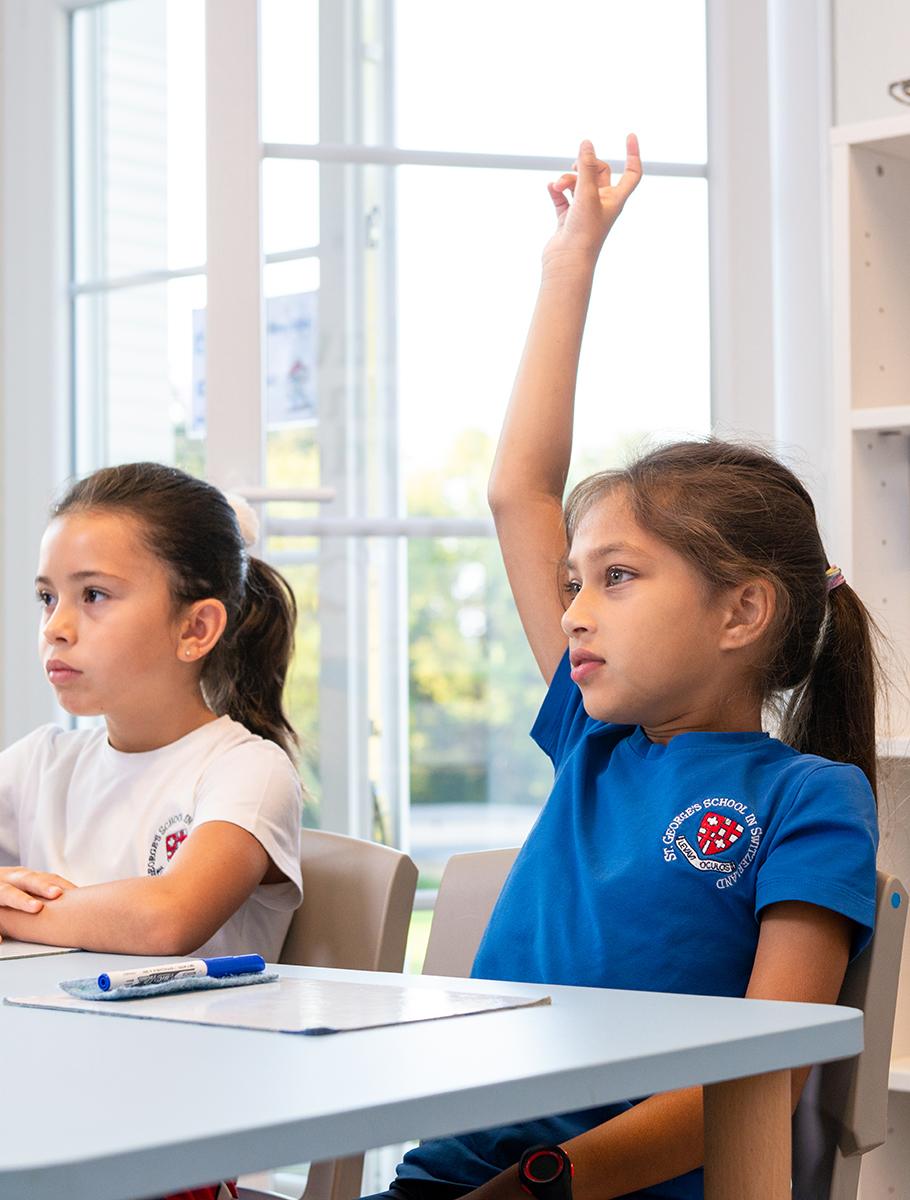 Image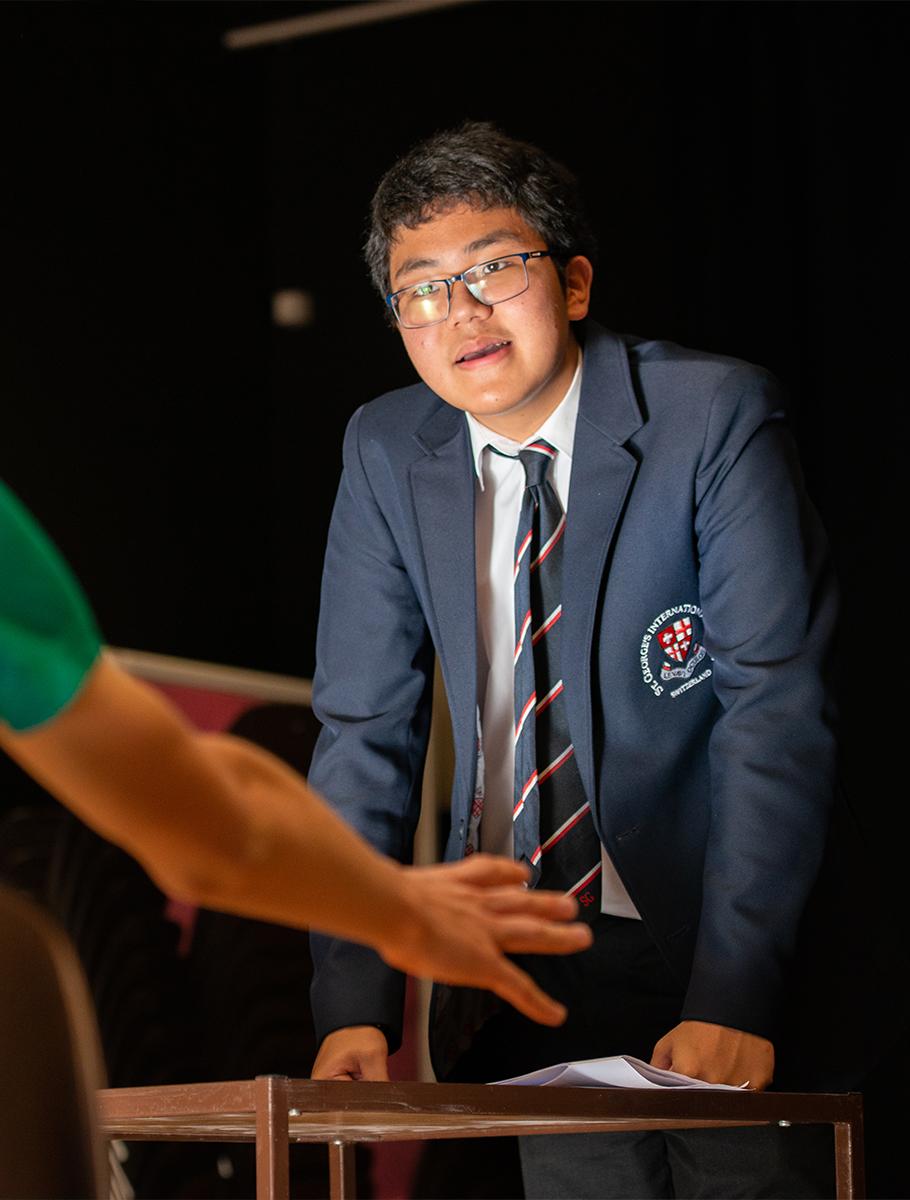 Image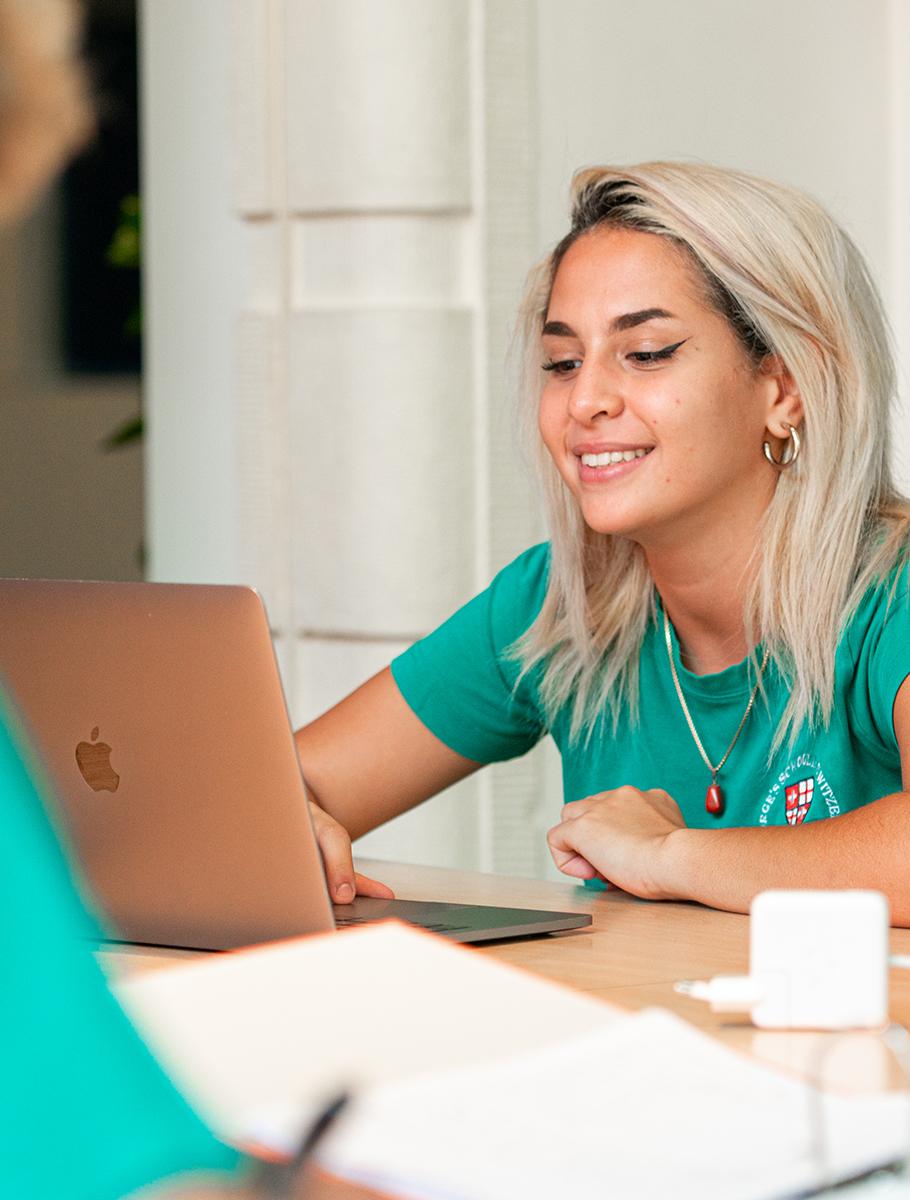 Image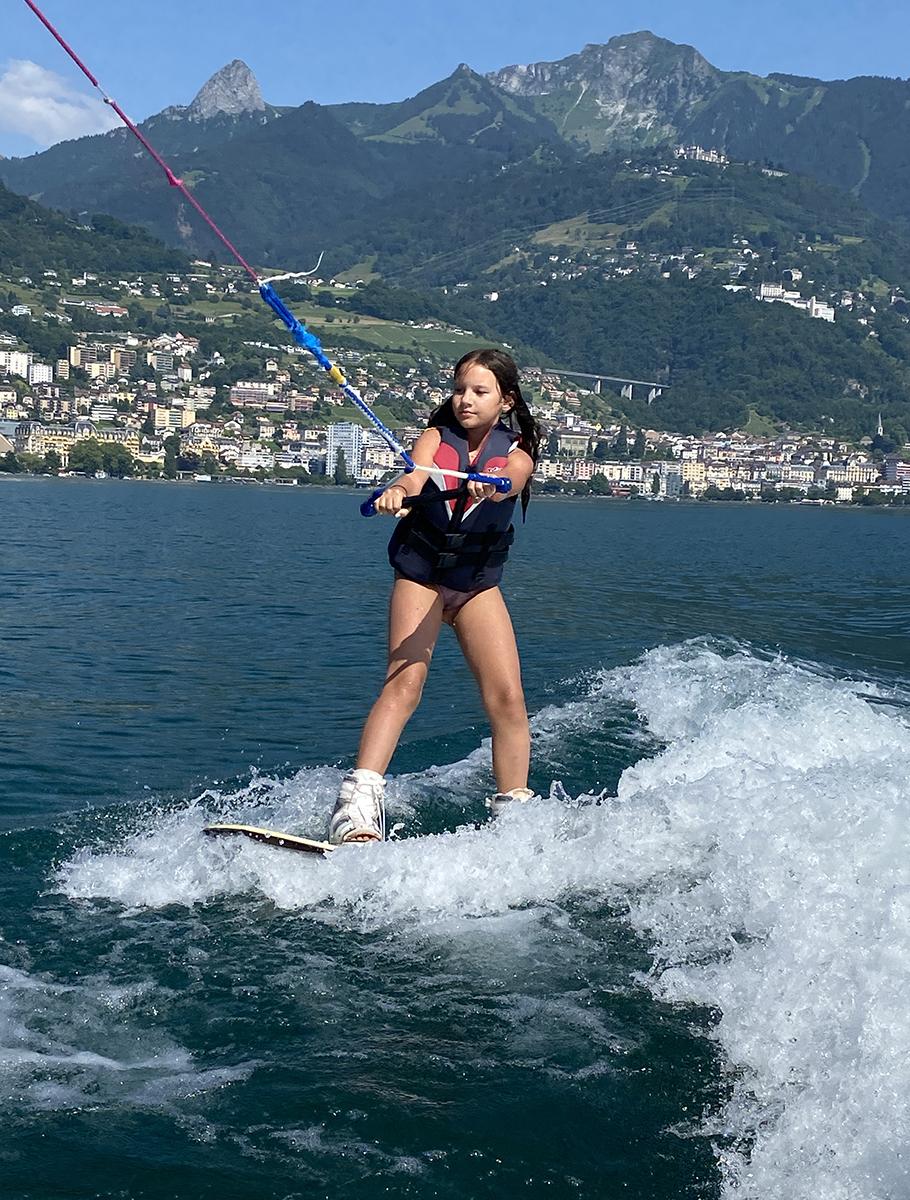 At St. George's International School, our progressive and innovative approach to education elevates us and ensures our pupils are well prepared for a rapidly changing world. 
Situated in an inspirational setting between lakes and mountains, our school community is founded upon mutual respect. The safety and well-being of all members of the school are at the heart of our ethos.
Image

---
At St. George's International School, we prepare our pupils to succeed in life.